---
Something about me

I was born in Patna, Bihar on October 25th, 1972. I finished my schooling in Patna in 1988 from St. Michael's High School.
I did my X+II from Aligarh Muslin University.
I did my B.Sc. Engg. (Mech.) from Jamia Millia Islamia in New Delhi in 1994 and then moved to Malaysia.
I completed my Master's in USM, Malaysia in June, 1996. I worked in the same institute as Research Officer for about 2 years.
Now, as you all know, I am doing Ph.D. in Microelectronics form NMRC. Here you can get some details about my project.

---
About My Family

My dad, Dr. Ghulam Abdul Quadir,
is a lecturer in USM. He is a Mechanical Eng. and has experience of about 28 years in teaching.
He has lectured in Algeria, Libya and Malaysia, besides India. Thanks to him I have also travelled quite a bit.
My mom, Nuzhat Quadir, is a house wife. My parents have been married for past 29 years.
My elder brother, Zafar Abdul Quadir, is a doctor and is currently doing Post-graduate Diploma in Child Health from KEM, Bombay.
My youger brother, Nasir Abdul Quadir, has just graduated as Electronics Engineer form JMI and will be moving over to Malaysia for Master's in VLSI Design.

---
About my Wife and Child
I got married on 25th October, 1997 (on my birthday, what a coincidence!!!!) to Eram Haque. This marriage was all arranged and I didn't see my wife, physically, before this day
(This kind of thing still happen in this world!!!!)
My wife is doing her BA in History from Patna Women's College and currently she is in her Second Year.
She gave birth to our first child, a boy, whom we named as Amish
(this has nothing to do with the Amish society which don't like developments and still live in their own wilderness, no offense please.)


Well that's all for the time being. I will be posting the photographs as soon as possible.

Photos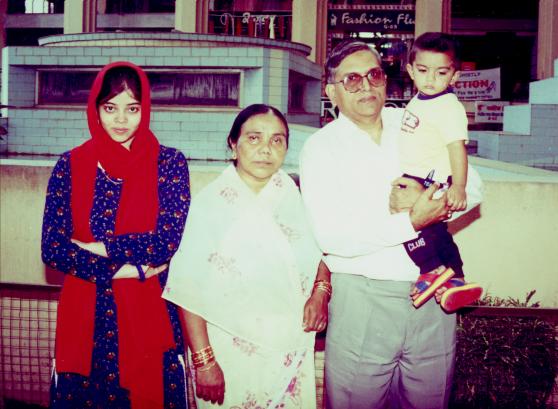 My wife, mom, dad and my son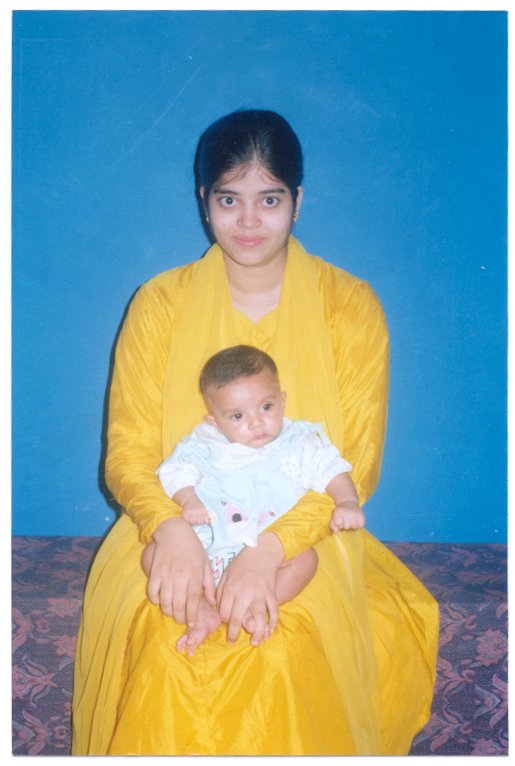 My wife and son.