<![if !vml]>
<![endif]>


My Home Page

Hello everyone and welcome to my homepage. In this page you would find some
information regarding my life, India and microelectronics.


My Background
I was born in Patna, capital of Bihar, India but my
family used to live in Aligarh. I studied in Patna, Aligarh and New Delhi (JMI).
Then I moved to Malaysia for my Master's which I completed in June, 1996.
Now I am doing my Ph.D. in Microelectronics from NMRC, Ireland
[National Microelectronics Research Center ]


Update (16th March 2006): An update after a long time. The story is that I couldn't manage to finish my Ph.D. as I got an offer to work in
Nokia as thermal design Engineer. I have been working here since April 2001.
I am still looking for friends for my college days and if someone of them come across this page, please mail me at yaquadir@yahoo.com.
You can get some personal information about me here. Some information about my Project.
You can access my short resume here


New: You can view the photos of my son Areeb here. IMAGES
---

My Interests
I guess that the best - and fastest - way to really get to know me
is by discovering what I like. So here goes . . .
I love reading books especially fictions.
I also like sports and my favourite is Table Tennis

Links to My Favorite Sites
Another way to really get to know someone - especially someone who spends
as much time on the Internet as I do - is to learn their favorite sites:

International Microelectronics and Packaging Society


Indian Express and Financial Express



Send me e-mail to: yaquadir@yahoo.com

Sign My Guestbook

View My Guestbook
Please recommend your site to improve hits here: Recommend IT


This page was created with Netscape Navigator Gold



Like this Page ?



Please email a friend !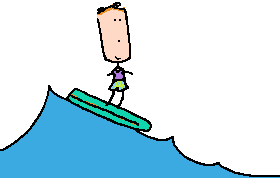 HAPPY SURFING
---
This page last updated on 13th August, 1999.
Mozilla is a trademark of Netscape Communications Corporation.